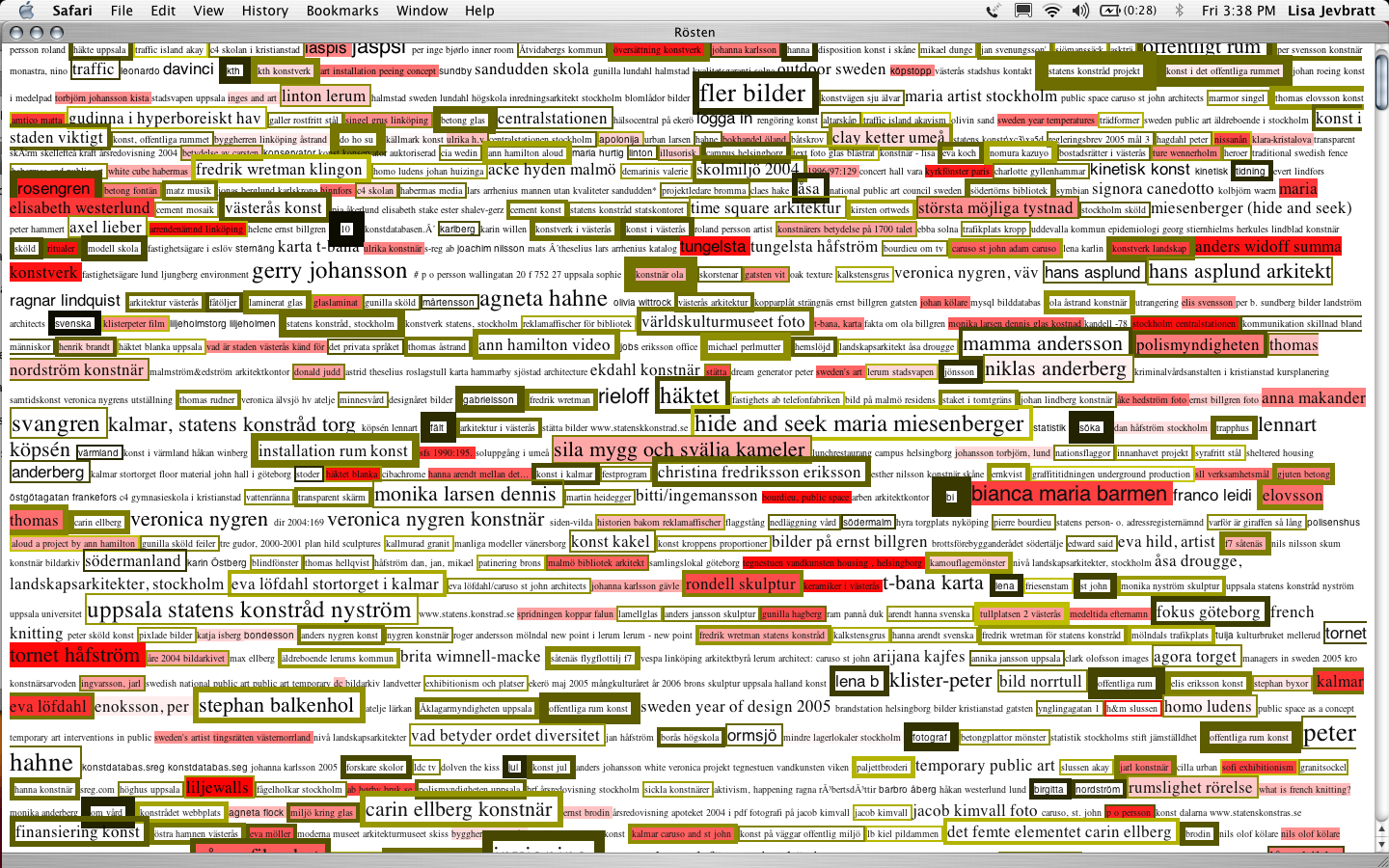 Screenshot, work in progress.

The Voice (Lisa Jevbratt 2005/2006)

The Voice is commissioned by The Swedish National Public Art Council (Statens Konstråd) and it is a public art project for their network/website. The project is in progress and will be finalized Winter 2006. The Art Council is an interesting institution to work with because of their position of power within the Swedish arts community. It is a government body responsible to the Ministry of Education, Research and Culture whose primary function is to commission permanent, site-specific contemporary works of art and to purchase art for placement in government premises. This project is their first attempt to work with an Internet art project as site-specific, public artwork.

The Voice visualizes the words the users of the Art Council website are searching for on the site and in search engines in order to find the site, and a comparison of these words with the word usage at the office of the Art Council (for example words written in emails and read by the office staff on web pages). The visualization consists of the last two thousand words searched for, displayed in different font sizes/colors, with different border sizes/colors, reflecting how many times it has been searched for, when it was searched for, how much it has been mentioned in the internal communication and how much it is used on the Internet in general. Each word links to the pages on the server that contains the search-word, the visualization thus functions an alternate interface to the Art Council website. The visualization is updated daily and each new "image" is saved in an archive accessible by the user.

The project is an attempt to create an image of 'the voice'- the collective identity and inexplicit consensus - of a group of people. The group in question consists of the employees of The Art Council and the public who are interested in the doings of The Art Council, for example artists seeking funding from them and the corporations and organizations that use their services. The project visualizes the individual's relationship to the community and the relation between one group who has resources and one who wants access to those resources. It has the potential of revealing patterns of nepotism and the emergence of new jargon and idioms.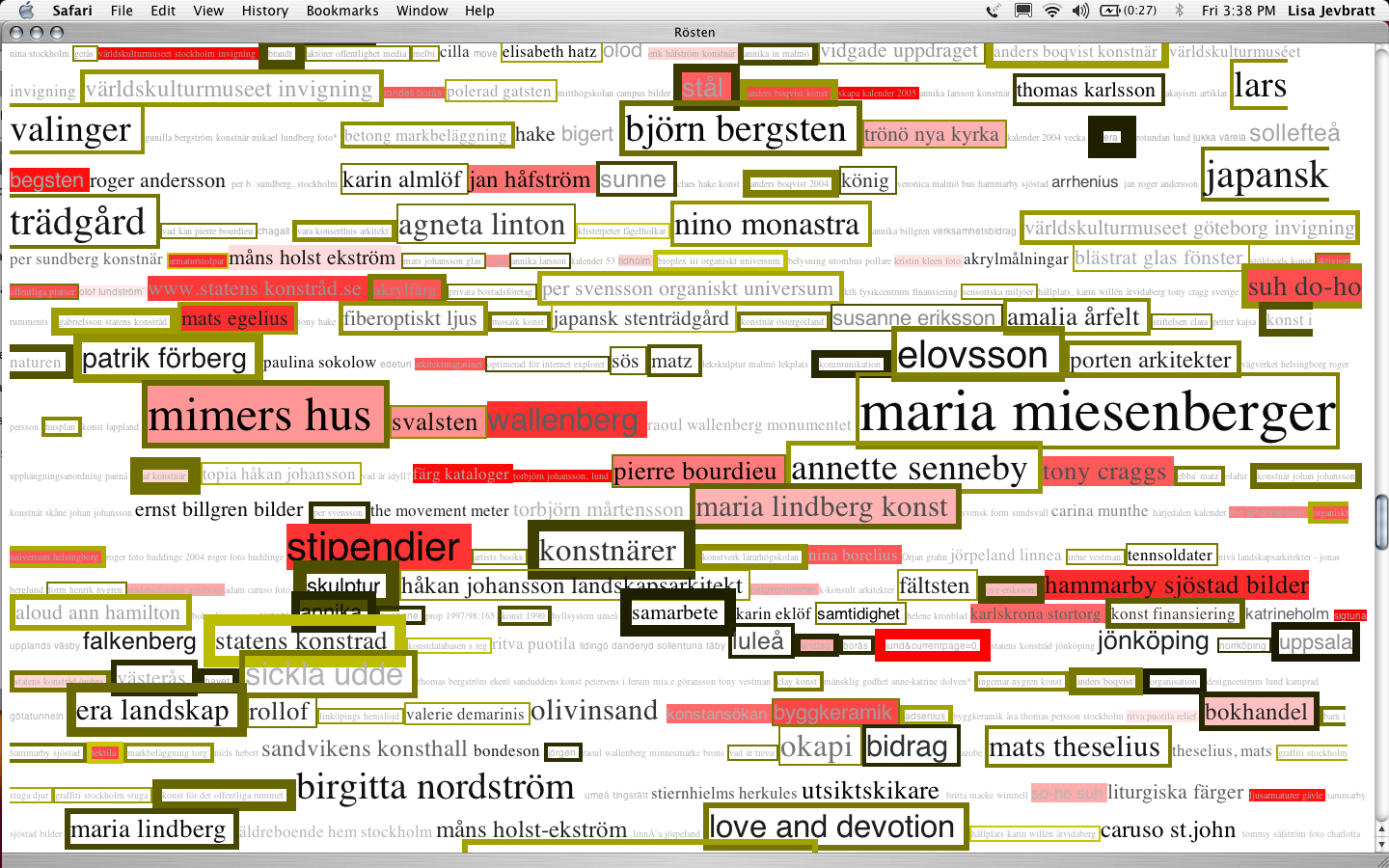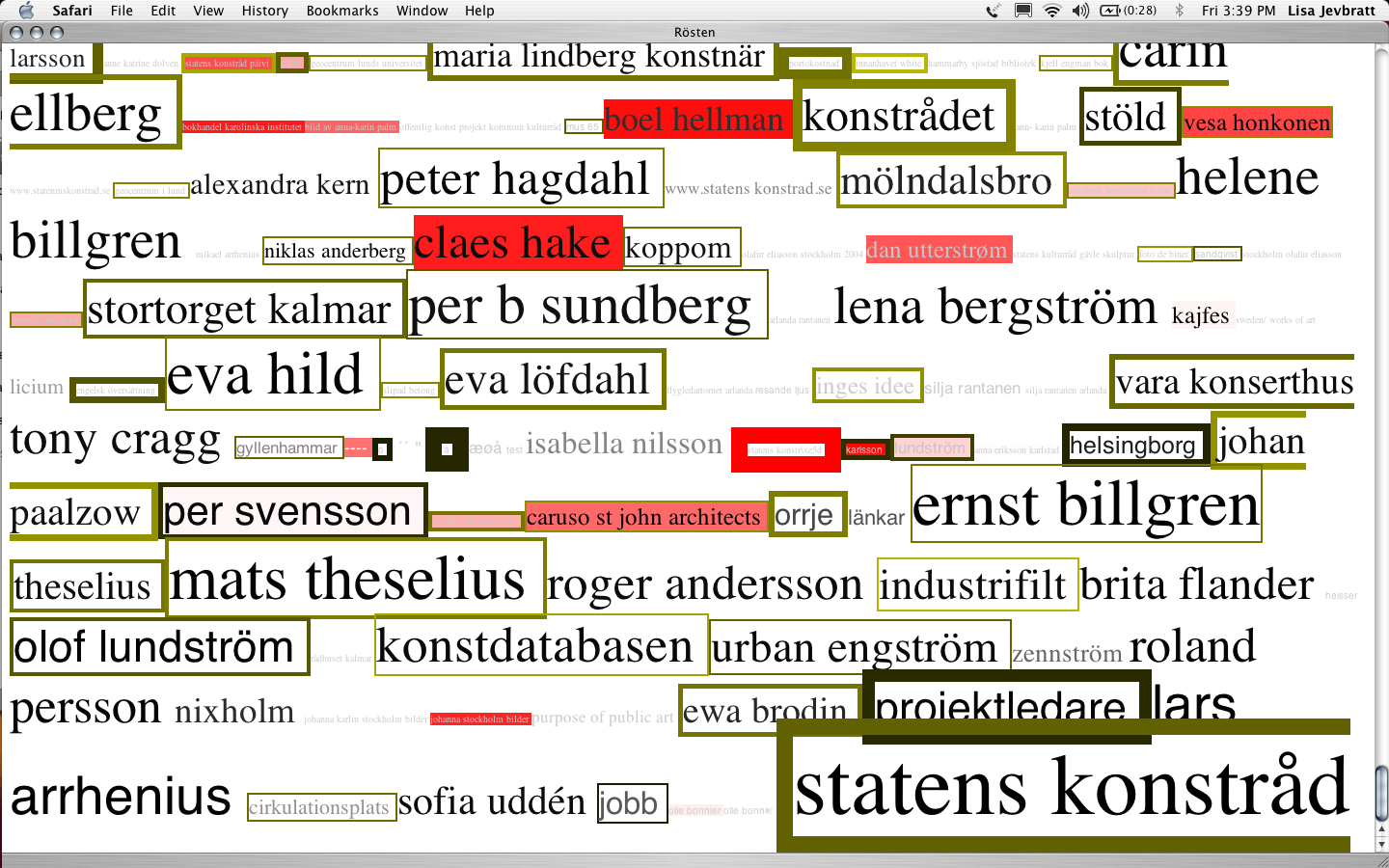 Screenshots, work in progress.